ECLAIR MEETS a GYPSY
An Early Reader Chapter Book, Designed With Large Print
Second Book in the ECLAIR Series
GYPSY VANNERS, The Breed with The Feathers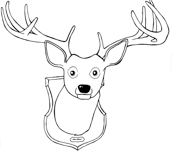 Charles Ashbacher
Reviewed By Readers' Favorite:
READERS FAVORITE 5 STARS*****
In Eclair Meets a Gypsy by Michelle Weidenbenner, Éclair is a seven-year-old girl spending the summer with her grandmother while her mother is in the hospital and her father is away at another job. While Grandma is a little kooky, she provides a stable and loving home.
The premise of this delightful story is plausible to me, even if the magic is internal rather than emanating from a horse.
The author does an excellent job in creating the context for the story so that the reader understands the difficulties Éclair is facing.--Charles Ashbacher
One mother and daughter share their thoughts:
​
An adorable story that combines the innocence of childhood magic with real life challenges. Éclair is the main character of this series, and she's a curious girl, who loves her family but is staying with her grandmother, on her farm for the summer, while her mother is getting better and her father searches for a job. It's during this adjustment to life that she meets Gypsy, a magical horse, and a new friend.
The innocence of the story—dealing with temporary separation from her family—is a real life issue for children. But Éclair Meets Gypsy shows children that adventure and fun doesn't have to stop, while reinforcing the simple childhood curiosities most of us adults can recall having.
The writing style is perfect for young readers and the story engages readers of all ages. It's perfect for young girls entering into chapter books. The words are easy, and the presentation aligns with a younger audience (short chapters and paragraphs), but it still challenges the mind by igniting the imagination.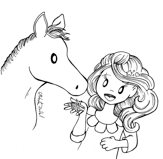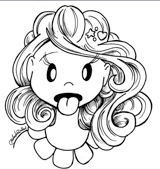 Susanna Watt
Darling Eclair
What a darling children's story. I can relate to the guts it takes to raise your child's child. I started reading the story to my niece, and she politely asked me to allow her to read it for herself. She got the entire way through quickly, and let me know how glad she was a particular scene ended well. Lightning was her favorite character.
My niece is eight and Eclair Goes to Stella's grabbed her interest right away. I would recommend this story for children ages six to eight (possibly nine). The fact that it ended, and then gave a bite of the next story helped make my decision to buy the next book in the series.
About the Author
Michelle Weidenbenner is a Multi-Award Winning and Best-Selling Author. When she's not creating stories she's playing pickle ball or coaching writers. She's also known as the UNCOVER Agent who helps writers UNCOVER their stories to UNLEASH them into the universe.
---